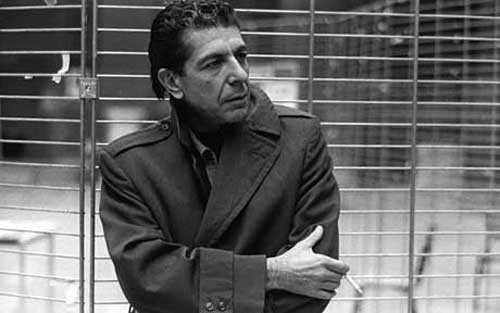 Pour etre honnête je ne suis pas président du fan club de Leonard Cohen. Cela est du sans doute à une overdose de "Suzanne" pendant mon enfance, joué jusqu'à l'épuisement par une fille au pair Allemande en charge de mes culottes courtes et de mon approvisionnement en Nutella.
Il aura fallu l'écoute de l'album "The Future" paru en 1992, pour me faire définitivement changer d'avis. Tout comme Bob Dylan, Leonard électrifie ses compos sur le tard et le changement lui sied à ravir.
Toujours cette voix rauque, un piano électrique tout en rondeur, des choeurs gospéliens et puis un violoncelle qui joue à cache cache. Il n'en faudra pas plus pour me transformer en fanatique de ce morceau.
Ce titre sera popularisé par Oliver Stone qui l'utilisera pour le générique de fin de son "Natural Born Killers". Je joins un extrait des paroles, poésie élégante et provocatrice, un peu à la Léonard Cohen, dont le propos est malheureusement plus que jamais à l'ordre du jour.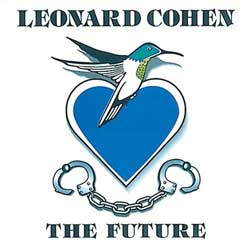 Give me back my broken night
my mirrored room, my secret life
it's lonely here,
there's no one left to torture
Give me absolute control
over every living soul
And lie beside me, baby,
that's an order!
Give me crack and anal sex
Take the only tree that's left
and stuff it up the hole
in your culture
Give me back the Berlin wall
give me Stalin and St Paul
I've seen the future, brother:
it is murder.
Leonard Cohen – "The Future" tiré de "The Future" (1992, Sony)