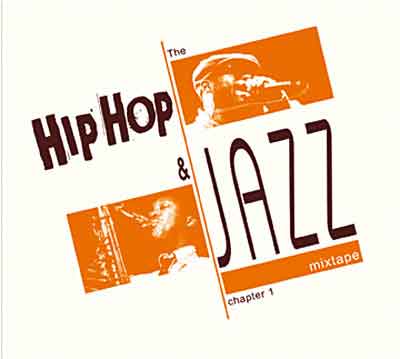 S.MOS est ingénieur du son, clavier et pianiste de jazz, on le connaît pour son S.MOS Sextet ou encore un album avec les dj de Birdy Nam Nam. Il est aussi passionné de rap et hip-hop. L'homme a donc de bonnes racines comme il a la floraison fertile.
On lui doit un duo de compilations « Hip Hop & Jazz » mix entre versions originales et reprises rap de certains classiques et autres œuvres récentes du jazz. S.MOS n'hésite pas à l'affirmer, il a aussi retrouvé le plus ancien morceau de rap…
Pareille prétention prêterait à sourire… Comment trouver le morceau fondateur, on pressent les querelles de spécialistes. Jusqu'à ce qu'il annonce un millésime de 1937… Là, une fois la surprise passée, le doute s'installe, est-ce possible ? A une époque où la mère du premier rappeur ne devait pas être encore née…
Pas de beat, pas de sratch que des vocales. A l'écoute de ce superbe « Preacher and the Bear » des Golden Gate Quartet, l'étonnement est là. Au delà des chœurs tout en swing, la voix principale, tout en tchatche, est annonciatrice du rap.
L'histoire du rap n'est peut-être pas encore écrite que l'on découvre sa préhistoire… Au-delà des écrits certains creusent les strates géologiques du vinyle jusqu'au plus profond des racines musicales. Il y a quelque chose de l'archéologue chez ces musiciens et Djs dans leur recherche de l'australorapithèque et l'homme de Rock-magnon…
S.MOS « Hip-Hop & Jazz Mixtape chapter 1 » (2009, S.MOS)
The Golden Gate Quartet "Preacher And The Bear"
The Roots "Essaywhuman"
Gang Starr "Jazz Thing"