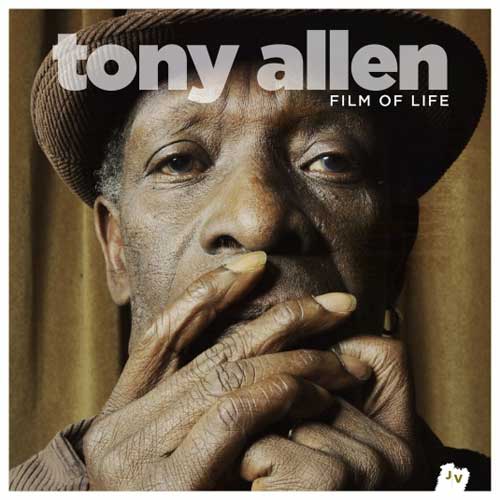 Fela Anikulapo Kuti, dont il fut le batteur et le directeur musical, disait que sans lui il n'y aurait pas eu d'Afrobeat, quand Brian Eno le considère comme « peut-être le plus grand batteur qui ait jamais vécu » Voilà qui vous pose le décor pour ce musicien nigérien hors norme.
Tony Allen accompagna Fela lors de sa tournée américaine dans les années 60, un contact avec la réalité de la lutte des droits civiques et des Black Panthers qui marquera Fela et le radicalisera dans sa lutte politique en Afrique. Tony Allen mettra en partition la révolte de Fela contre le régime militaire du Nigeria, produisant ses meilleurs albums, portant à son sommet L'Afrobeat. Mais avec le temps les chemins des compères se séparent, Tony Allen préférant l'expérimentation musicale, notamment sur le label Comet Records (créé par des français).
Le nouveau millénaire venu on le voit un peu plus sur le vieux continent, notamment en France où il participe à l'album Politics de Sébastien Tellier, dont le titre La Ritournelle fera son succès. On le voit aussi beaucoup traîner en compagnie de Damon Albarn, avec lequel il enregistre sous le nom de The Good, The Bad and The Queen. Sans parler de ses collaborations avec Jean-Louis Aubert, Charlotte Gainsbourg, Susheela Raman, Ernest Ranglin…
Tony Allen sort son nouvel opus Film Of Life, une œuvre puisant aux racines africaines de l'afrobeat et conviant quelques artistes locaux ou de l'autre hémisphère, comme le français Fixi, Manu Dibango ou l'incontournable Damon Albarn, son pote de scène. Tony Allen ne fut pas par hasard le grand architecte musical des meilleurs albums de Fela pour rien, le vénérable reste un grand musicien, un sorcier des sons.
Tony Allen « Film Of Life » (2014, Harmonia Mundi)
"Go Back" (Feat. Damon Albarn)
"Tony Wood" (Feat. Kuku)
"Boat Journey"
"Mojo" (Feat. Manu Dibango)
Le superbe clip de Go Back signé Bernard Benant.