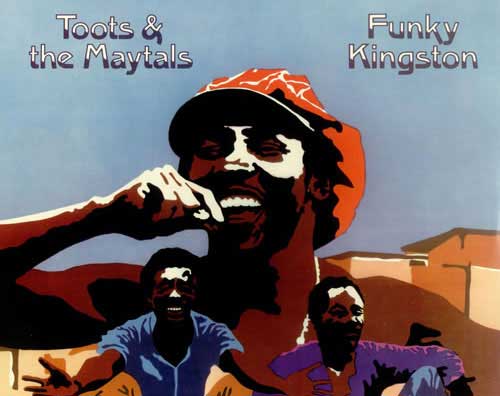 C'est l'histoire de 3 jamaïcains de Kingston, le charismatique chanteur Frederick Toots Hibbert et ses comparses Nathaniel Jerry Mathias et Raleigh Gordon, ils allaient créer un des plus importants groupes de reggae. Dans les années 60 ils participent à l'émergence du style allant jusqu'à le baptiser de son nom « reggae » sur le morceau « Do the reggay » (dans son orthographe originale).
Au début ils ne sont encore que les Maytals et connaissent leur premiers succès avec le producteur Clement Coxsone Dodd puis Prince Buster et Byron Lee (présent sur « Dr No » le 1° James Bond), le groupe commençant à se faire connaître en Angleterre. Mais c'est avec le hit « 54-46 That's My Number » que le groupe perce. Matricule, souvenir de prison du chanteur qui passera plusieurs mois à l'ombre pour usage d'une botanique jamaïcaine trop ensoleillée… (ici une rare vidéo du groupe lors d'un passage télé)
Dans les années 70 ils rejoignent le label Island et Chris Blackwell, le mythique producteur de Bob Marley et deviennent les Toots & The Maytals, l'aura du chanteur est passée par là. Age d'or dont on retiendra l'album « Funky Kingston » œuvre enfumée de roots jamaïcain et enivrée de soul music et rhythm and blues (l'excellente reprise de « Louie Louie » de Richard Berry, le bluesman pas l'acteur…) Cocktail qui n'en finit pas d'enflammer les dancefloors d'un napalm tenace.
Toujours actif à plus de 65 ans, le chanteur, les poumons un peu plus encrassés mais la voix toujours présente, continue encore les concerts avec une incroyable fougue. De l'ombre à la lumière, le matricule 54-46 s'avéra être un grand millésime.
Toots & The Maytals « Funky Kingston » (1976, Island Records)
"Louie Louie"
"Funky Kingston"