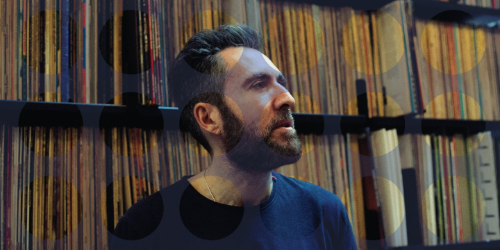 Fondateur du label anglais XL Recordings, le musicien Richard Russell est un producteur avisé qui a signé ou produit ce qui a pu se faire de mieux ces dernières années: Adele, les derniers albums de Gil Scott-Heron ou Bobby Womack, le premier album solo de Damon Albarn, les White Stripes, Radiohead, Vampire Week-End pour certains des plus connus… Et plus récemment on lui doit aussi les albums des soeurs Ibeyi, Kaytranada ou King Krule…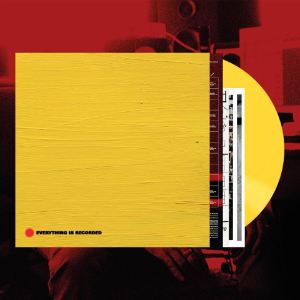 Si certains producteurs ont du nez, Richard Russell c'est la péninsule musicale d'Edmond Rostand, le Cyrano de Bergerac du groove… De prestigieuses productions qui lui valent le respect de tous. Il ne fut donc pas difficile au producteur et musicien d'attirer le gratin pour de superbes collaborations sur son dernier projet Everything Is Recorded. On y croise les soeurs Ibeyi, Sampha, Owen Pallett, le saxophoniste Kamasi Washington, Damon Albarn, Peter Gabriel et bien d'autres. Une perle rare enregistrée trois années durant entre 2014 et 2017, l'excellence est affaire de patience.
Richard Russell « Everything Is Recorded » (2018, XL Recordings)
"Mountains Of Gold" (feat Sampha, Ibey, Wiki & Kamasi Washington ainsi que le sample de Nightclubbing de Grace Jones)
"Close But Not Quite" (feat Sampha ainsi que le sample de The Making Of You de Curtis Mayfield)
"Wet Looking Road" (feat Giggs)
"Everything Is Recorded" (feat Sampha & Owen Pallett)
Le clip de l'excellent Mountains Of Gold avec Sampha, Ibey, Wiki & Kamasi Washington! Et si vous faites attention on voit même Quincy Jones en guest juste pour le clip! (vers la fin du clip)
Le superbe clip de Close But Not Quite intégrant même des images de Curtis Mayfield samplé sur le titre!
Le clip de Bloodshot Red Eyes avec Infinite et Green Gartside