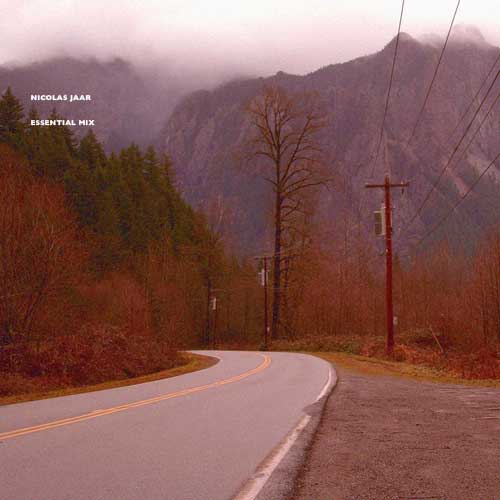 Afin de varier un peu les plaisirs nous allons publier de temps en temps des mix libres de droit provenant des meilleurs DJs/Producteurs actuels, glanés au gré de nos pérégrinations virtuelles.
Premier de la série avec Nicolas Jaar: presque deux heures d'un véritable voyage d'exploration musicale qu'il serait vain de cataloguer. Musique classique, pop, electro : tout y passe dans un flow élégant et impeccable qui me rappelle le grandiose "Mix of the Year" de Trentemoller dans les studios de la BBC.
L'intro ravira les fans de Twin Peaks avec une interview du compositeur Angelo Badalementi racontant la génèse du thème en compagnie de David Lynch (encore lui).
Bon voyage à tous !
Nicolas Jaar – "Essential Mix"
Listen
Tracklisting
01 – Angelo Badalamenti – Conversation On Twin Peaks [Warner Bros]
02 – The Brothers Four – Greenfields [Columbia]
03 – Jay-Z – My First Song (Acapella) [Roc-A- Fella]
04 – Jonny Greenwood – There Will Be Blood [NONESUCH]
05 – Los Ángeles Negros – Tu Y Tu Mirar… Yo Y Mi Cancion [Harmless]
06 – LaShun Pace – It's Me Oh Lord (Acapella Praise) [Shanachie]
07 – Jonny Greenwood – Open Spaces [NONESUCH]
08 – Pearson Sound – Footloose [Pearson Sound]
09 – The Electric Prunes – Holy Are You (There Is No God Edit)
10 – Aphex Twin – Ziggomatic 17 [WARP]
11 – Keith Jarrett – Tokyo, November 14 (Encore) [ECM Records]
12 – My Girl And Me – Always Back To You (feat. Lorraine) [Unknown]
13 – Vera November – Last Night Together (You're Coming Back Edit) [Rough Trade]
14 – Nikita Quasim – L'amour L'après Midi [Clown and Sunset]
15 – Nikita Quasim – The Way I Felt Today [Clown and Sunset]
16 – eist – Caught A Long Wind [Polydor]
17 – Shigeru Umebayashi – Yumeji's Theme [In The Mood For Love OST, Higher Octave OmTown]
18 – *NSYNC – It Makes Me Ill (Edit) [JIVE]
19 – Unknown – Unknown
20 – Charles Mingus – Myself When I'm Real [IMPULSE]
21 – Bill Callahan – America! [DRAG CITY]
22 – The Field – The Little Heart Beats So Fast [Kompakt]
23 – Sneaky Sound System – Always By Your Side (Nicolas Jaar Remix) [Modular]
24 – Just Friends – Avalanche [Unknown]
25 – Pavla + Noura – Don't Owe Me A Thing [The Prism, Clown and Sunset]
26 – Acid Pauli – La Voz Tan Tierna [Clown and Sunset]
27 – Igor Wakhevitch – Taddy's Dream: Ramallah's Road [Pathé Marconi EMI]
28 – Nikita Quasim – Derridu [Unknown]
29 – Beyoncé Knowles – 1+1 [Columbia]
30 – Anouar Brahem – Vague / E La Nave Va [ECM]
31 – Rio Grande – Let's Groove (Tonight Edit) [Unknown]
32 – Gonzales – Manifesto [Sunnyside]
33 – The Grass Roots – Let's Live For Today (Learn To Live Edit) [Dunhill]
34 – Marvin Gaye – Inner City Blues (Sk Edit) [TAMLA]
35 – Man Friday – Real Love (The Paradise Garage Mix) (feat. Larry Levan) [Nite Grooves]
36 – Shigeru Umebayashi– What That Do [Subterranean Playhouse]
37 – Ricardo Villalobos – What You Say Is More Than I Can Say [Playhouse]
38 – Untitled – Untitled [Unknown]
39 – Nicolas Jaar – The Student [Wolf & Lamb]